About
All Star Plumbing is an experienced plumbing company based in Columbia, MO. Let us be your choice for expert, timely, and affordable plumbing services each and every time.
It's not about how many jobs we can get done in a day; it's about the quality of every job that we do. All Star Plumbing treats our customers like family, and we aim to be the first call when something goes wrong so we can be there to help.
From installations, service and repair, or routine maintenance, All Star Plumbing is ready to be your solution in Columbia, MO and surrounding areas. We want to educate our customers on preventative measures and methods they can use when emergencies arise. The size and speed of the job is not our focus, our focus is the quality of the work provided!
Rob McDowell, Master Plumber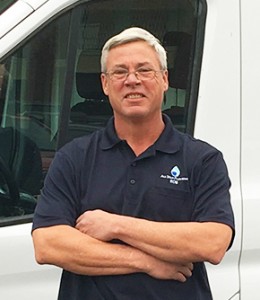 Rob has been in the industry for over 20 years and has provided high-quality service to his loyal customers since 1995.
Rob is one of only a few master plumbers in the Columbia area. Others call themselves "expert" where Rob is a true master of his craft. Every job is handled with diligent craftsmanship and a friendly attitude. When working with Rob, you can expect a quality relationship that will solidify All Star Plumbing as the team to call when you need plumbing services.